Custom built online courses
We offer customised (white label options) for our courses which means you can buy our courses brand with your own ID and content and host on our own platform for your team or customers.

You can use the online course on your own website, your own learning management system, or hosted privately on our learning platform.
Call us to discuss your training needs
04 472 1702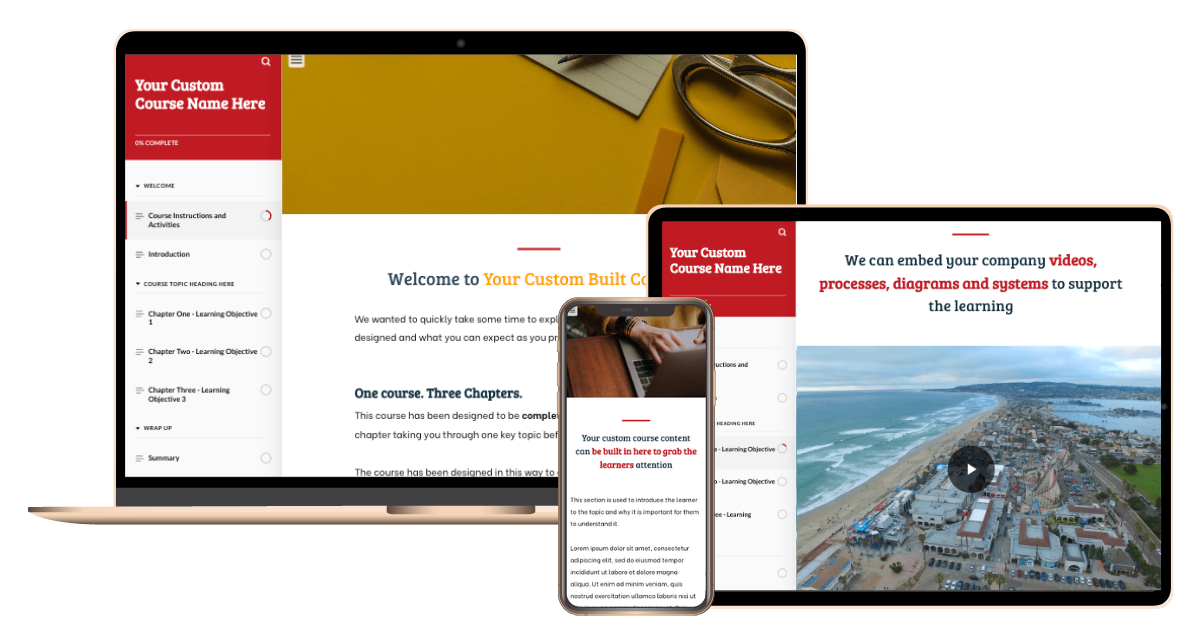 Branded white label
Buy the rights to use one of our online courses, we swap out our branding for your own.


Micro courses $500.00 plus GST
Foundation courses $1,000.00 plus GST
Tailored white label
Customise one of our courses by adding one learning unit customised to your own needs.


Micro courses plus learning unit $1,250.00 plus GST
Foundation courses learning unit $1,750.00 plus GST
Custom
Create a course from the ground up, tailored precisely to your requirements.


Micro course $500.00 plus GST
E-Book, PDF and 10 question quiz
Custom 1 learning unit $750.00 plus GST
Custom 3 learning units $2,250.00 plus GST
Your white label course preview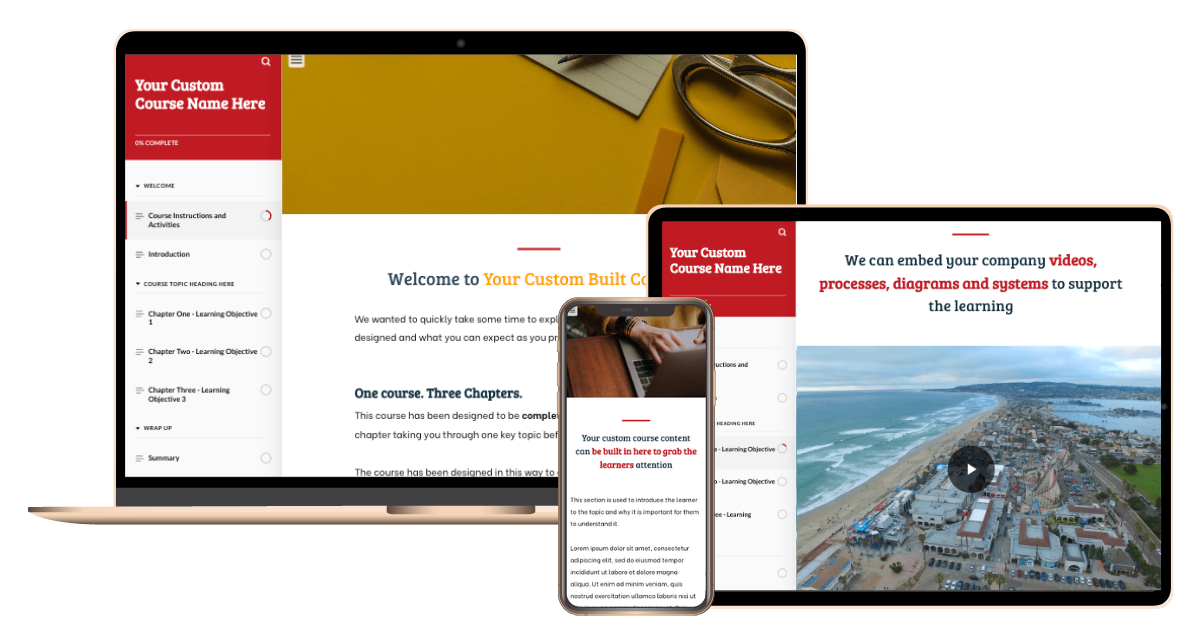 Laptop / PC View
How a course looks on a PC/ Laptop
Mobile Phone View
How a course looks on mobile
New customised white label courses you can buy
and make your own
Learn the Art of Making
Learn the tools used by the world's top professionals
Develop your professional skills
Learn how to create amazing products
The secrets of language
The skills you need to become a real professional
Become a better professional
Boost your confidence, master the field
Welcome to our Online School
Contact us if you can't find what you are looking for..